Are you looking for quality results for Affordable water damage restoration in Houston, Texas?


Affordable Air Duct Cleaning And Restoration Service is here to provide you with the assistance that you need because we have been providing Houston water repair solutions for years now. We have come to be viewed as an incredibly reputable company as a result of our demonstrated solutions. We are so committed to our customers that we offer same-day service when it comes to water damage. Houston area locals should contact us immediately to take advantage of this service so that their property can be salvaged after it becomes soaked. The problems that can develop after a flood or serious overflow or leak can be endless. We can stop those problems from happening and help to alleviate the damage already caused at Affordable Air Duct Cleaning. It is very important that you recognize how detrimental water can be to your property. Think about it – if there is a flood in your yard, it can destroy all of your plants and landscape. Now imagine if there was a flood in your home – your belongings would become drenched and destroyed if the mess was not cleaned up quickly. If you don't hang clothes to dry when they are wet, they can become moldy. Mold can grow in your furniture, walls and other places. Give us a call so that we can provide you with water damage restoration in Houston, TX and other nearby cities. We will get someone to your location as quickly as possible upon receiving your phone call. What are you waiting for? Act immediately. Call us now!
Call Affordable Air Duct Cleaning And Restoration Service – 832-404-6717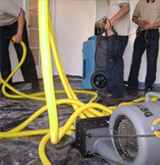 Regrettably, when water is involved in the situation, difficulties can develop and degenerate very rapidly. Mildew and mold, for instance can develop in unwanted places. This is bad for your health and for the health of anyone who spends extended periods of time in the home. Eliminate health concerns and don't allow for your property to become destroyed. The solution is so simple. Just reach out to the team at Affordable Air Duct Cleaning so what we can provide you with water damage repair in Houston and other surrounding areas in Texas. You won't lose if you hire us to do the job. If you already think your belongings might not be destroyed, what could you possibly lose in just giving us a call so that we can assess the damage? Don't hesitate to get in touch as soon as you possibly can, before the damage gets any worse than it already is. Water restoration in Texas is perfectly feasible as long as you act quickly and don't delay. We understand that you are busy but this just isn't the type of thing that can be put off. Our experts can get to work right away and salvage your property. Call us if you need water damage restoration. Houston, TX and other surrounding areas can benefit from our quality solutions. All you have to do is call.
Make your same day appointment now with the licensed team at Affordable Air Duct Cleaning And Restoration Service .
Your water mess will be cleaned up fast when you opt for our water restoration service in Houston.
Call now at – 832-404-6717